TECHNOLOGY THAT WORKS LIKE MAGIC Inventory management across the supply chain. IntelliGuard provides the only turn-key solution for managing critical and high-value drug inventory in healthcare. From manufacturing to reporting (and everything in between!) our technology delivers unprecedented, item-level visibility and monitoring in real-time.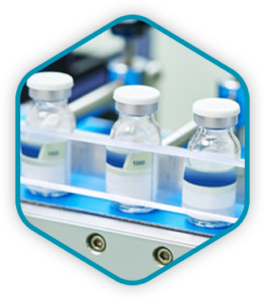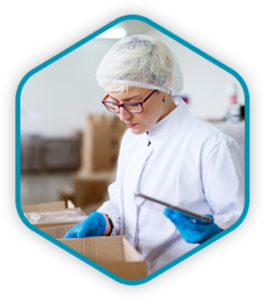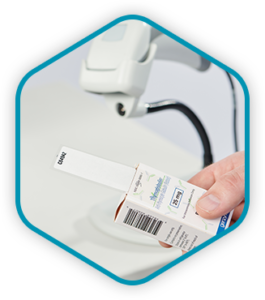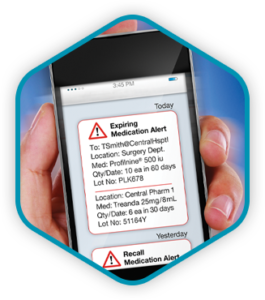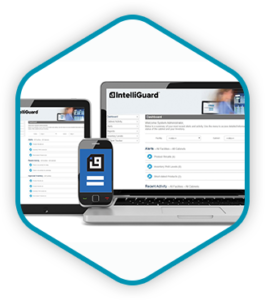 PROVEN RESULTS HUNDREDS OF INTELLIGUARD SMART CABINETS INSTALLED IN THE UNITED STATES AND EUROPE.
FOR DISTRIBUTORS
---
$500k In Revenue Per Smart Cabinet
20% Increase In SKUs
FOR CONSIGNMENT CUSTOMERS
---
0 Stock Outs
0 Medications Expired Unused
RFID SOLUTIONS FOR DISTRIBUTORS + CONSIGNMENT CUSTOMERS IntelliGuard Vendor Managed Inventory Smart Cabinets are RFID-enabled for manufacturers and distributors to securely store temperature-sensitive items, track inventory levels and enable consignment programs. Placed on site at your client locations, Vendor Managed Smart Cabinets auto-capture data on every item loaded, removed or returned each time a cabinet door is closed.
DISTRIBUTORS
IntelliGuard understands your customer is trusting you with life saving medications. This reliability and automatic real-time maintenance relieves your sales rep from having to monitor, replenish and reconcile a client's high-value drug inventory, avoiding a common friction point in a relationship and freeing them for more productive client maintenance and further sales calls.
Intended to be placed on-site at your clients' location, IntelliGuard's Smart Cabinets deliver 99.99% accuracy and are monitored 24/7/365.
DISTRIBUTOR BENEFITS

Gain visibility and control of your remote inventory
Confidently enable direct consignment
Realize revenue increases and facilitate auto-replenishment
Monitor storage temperatures of critical inventory
Manage shortages, reduce expiry waste and track recalls
Reduce non-selling time to manually counting and reconciling inventory at customer sites
CONSIGNMENT CUSTOMERS
Let RFID be your high-tech solution, enhance your consignment programs and improve your relationship with your critical drug distributor. IntelliGuard's Vendor Managed Inventory Smart Cabinets automatically track, control and monitor critical drug inventory levels and temperature, enhancing existing consignment programs. IntelliGuard Smart Cabinets are placed at your location and transactions are automatically captured, providing real-time inventory levels to you and your distributor.
CONSIGNMENT CUSTOMER BENEFITS

Actionable data for consignment reconciliation
Convenience – manual usage documentation eliminated
Key products available in real-time, with no delays
Remotely track inventory levels in real-time
View and Manage usage by location and customer
Monitor storage temperatures of critical inventory
HOW DO YOU IMPROVE AMAZING? Our next generation anesthesia station offers new features. You've never seen medication management like this.
The IntelliGuard Anesthesia Station is the first and only RFID-automated medication management cart that provides mutually beneficial results to both Pharmacy and Anesthesia departments with end-to-end visibility of usable and end-of-lifecycle medications.
RFID has become a key component in the success of managing kits and trays as well as anesthesia stations. Customer input has shaped the latest features in the IntelliGuard Anesthesia Station which now offers the following:
47% MORE STORAGE SPACE
---
You asked, we listened. New drawer design with expanded space for everything you need in one location. Open matrix medication drawer allows customization of tray pockets to accommodate the smallest ampule to pre-filled syringes or large IV bags.
STATE OF THE ART BIO ID READER
---
Touch and Go technology used for enrollment, authentication, and identification to ensure proper individual and drawer access security.
FRONT-LOCATED EMERGENCY OVERRIDE ACCESS
---
In the unlikely event of an emergency, enables providers with access to medications. An additional lock for controlled substance drawers provides added security.
LIVING LARGE BIGGER TOUCHSCREEN DISPLAY
---
New larger, high resolution fluid resistant touchscreen monitor making user interface even easier to navigate.
MORE IS BETTER SMALL TOUCHSCREEN DISPLAY
---
Combines work surface light controls as well as medication drawer locking and RFID scanning status in one simple interface providing peace of mind.
WAREHOUSE MANAGEMENT SYSTEM FEATURES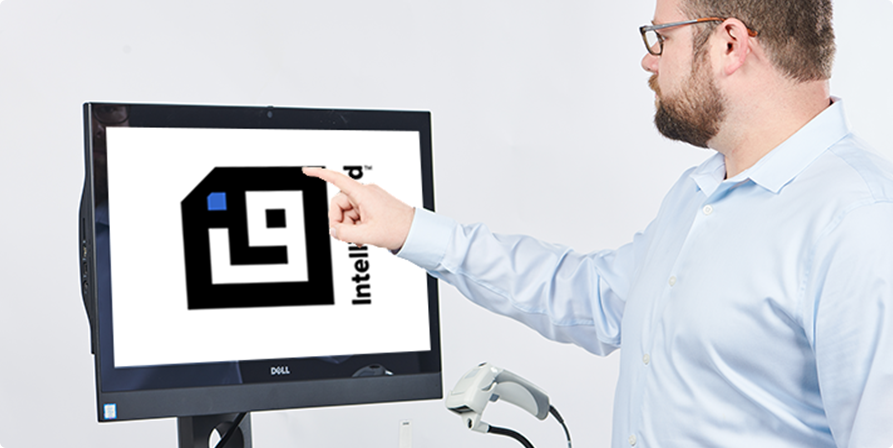 TOUCHSCREEN COMPUTER
---
High Resolution touchscreen monitor making user interface easy to navigate.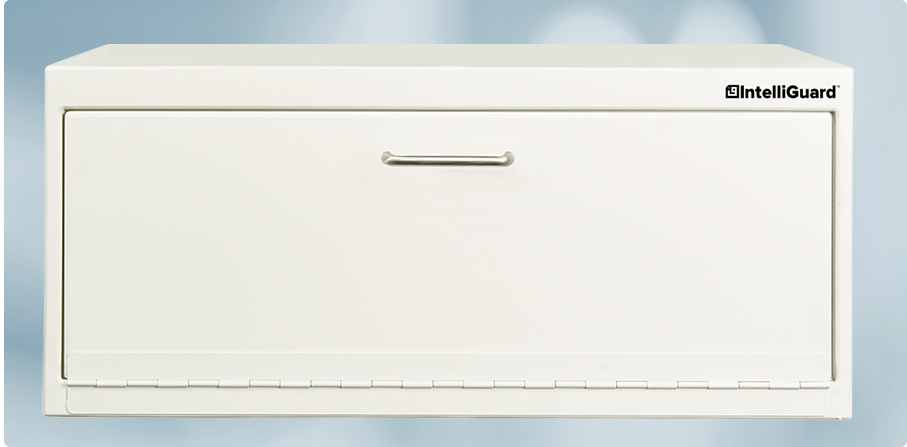 ENCODING ENCLOSURE
---
With ergonomics in mind, the encoding enclosure is also available in two heights to fit the size of the your inventory.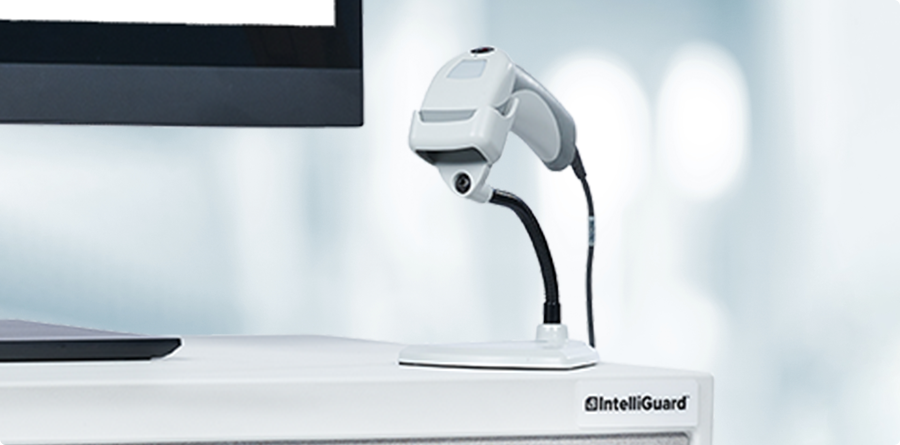 BARCODE READER
---
Makes for a fast and efficient way to associate product information to an RFID tag.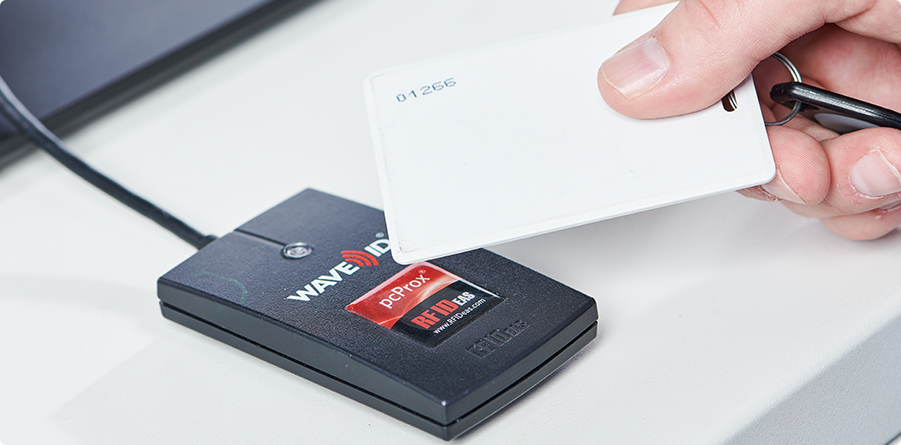 BADGE READER
---
For easy user enrollment, authentication and identification to ensure proper individual.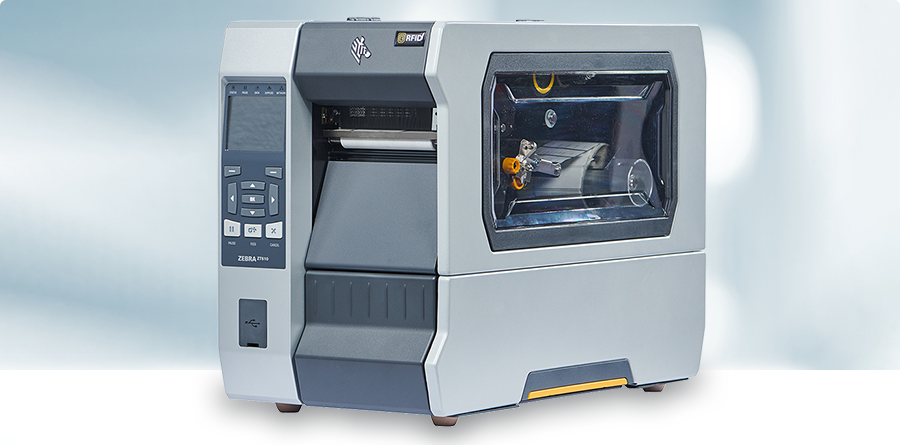 RFID PRINTER
---
As an available option, the RFID printer allows for a streamlined association process within the Warehouse.
INTELLIGUARD SMART CABINETS IntelliGuard Smart Cabinets are available in three sizes with a locking option to fit your space and storage needs. The 12 Cu Ft and 26 Cu Ft cabinets are available in pre-set temperature settings for Cold (2°-8°C) or Controlled Room Temperature (20°-25°C) storage. The 49 Cu Ft cabinet is available in Ambient only.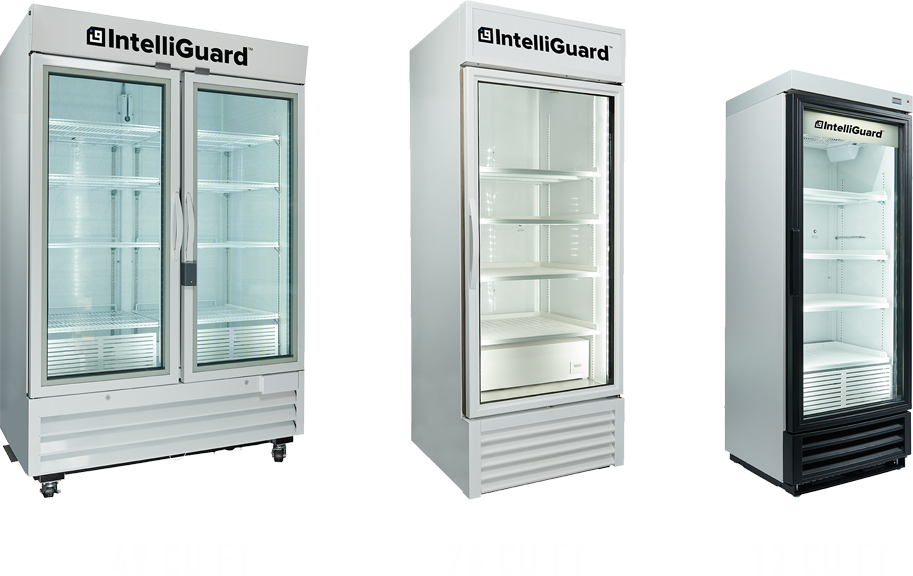 SMART CABINET WORKFLOW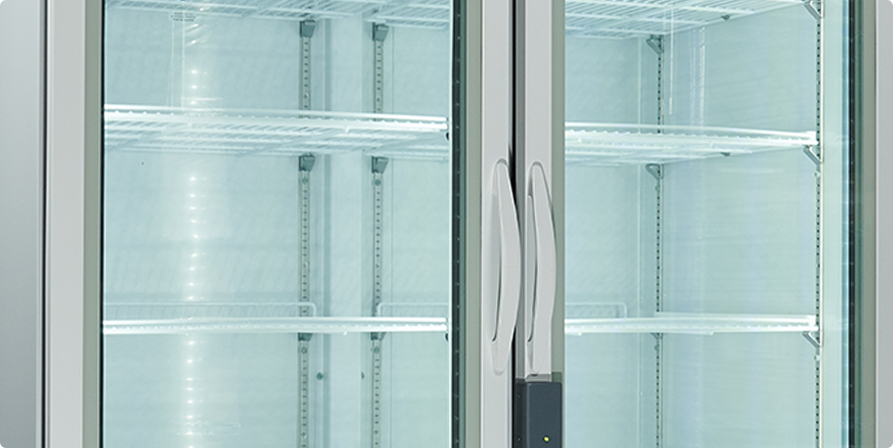 GLASS DOORS
---
Glass doors allow you to view your inventory without opening the door.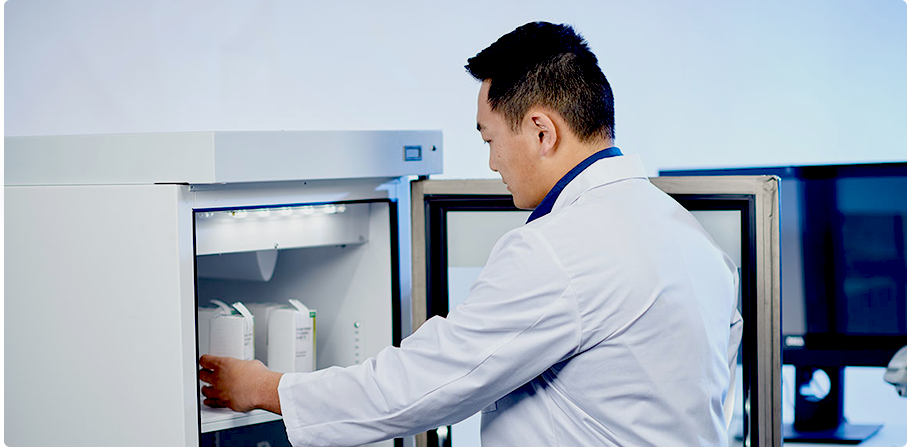 INTERIOR LIGHTS
---
Interior lights allow users to see inventory in the back of the cabinet while being aesthetically pleasing.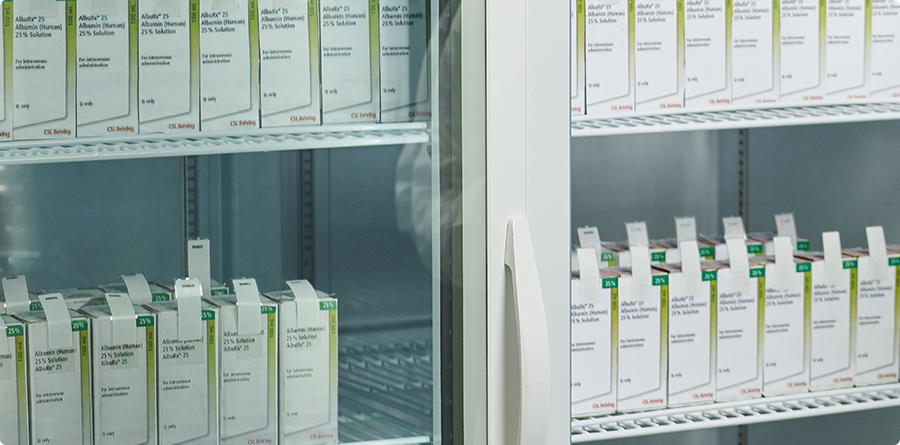 FIXED SHELVES
---
The shelves are placed in specific locations for optimal RFID read rates and performance.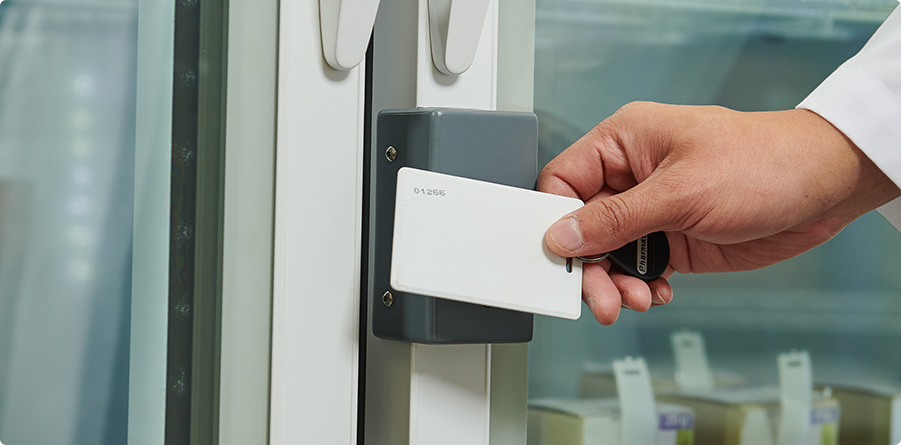 SECURE ACCESS
---
Locking Smart Cabinets are optional, and provide visibility into who is performing transactions.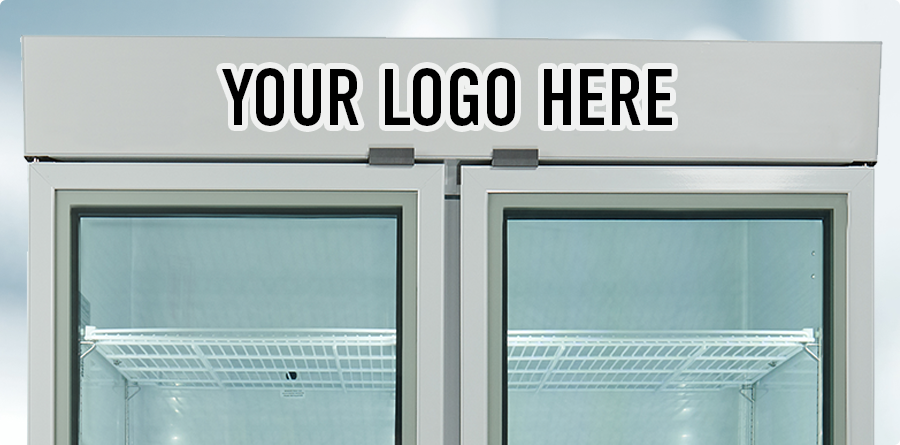 DISTRIBUTOR BRANDING [HEADER BOARD]
---
Vendors are able to brand the Smart Cabinets for a consistent consignment solution for their customers. ADVANCED RFID TECHNOLOGY
---
Instantly reduce costs and risk of human error with complete, fully automated, 99.99% accurate medication inventory tracking enabling healthcare providers to focus more on patient care.

SECURE MEDICATION STORAGE
---
Log-in with ID card grants 24/7 secure access storage of all medications with complete control and oversight for state and regulatory audits. IOT IN THE CLOUD
---
Say goodbye to complicated IT infrastructure rollout projects, long lead times for software maintenance and on premises servers. Say hello to turnkey implementations and software feature updates. Our top-class managed cloud infrastructure provides a seamless experience that is always up-to-date and simple.

IT SECURITY
---
Designed to maximize the security of IntelliGuard devices without compromising usability. System security encompasses the boot-up process, software updates, encryption and the ongoing operation of the OS.
RFID IS FUTURE-PROOF Why are distributors choosing RFID over barcode?
Allows for trace and tracking of each individual item using automated read points
Addresses growing customer demand as more hospitals adopt RFID in their Pharmacies
Provides entire supply chain greater accuracy and performance over traditional barcode technologies