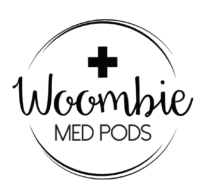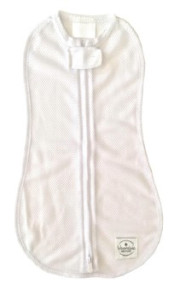 Woombie Med Pod
Innovative design for EVERY neonate and infant to be swaddled! Swaddling promotes healthy attachment, psychosocial development, decreases cognitive impairment, reduces trauma from hospitalization, aids in pain management and coping skills for neonates and infants.
• 360 degree cotton swaddle sack
• Arms free option
• Double zipper for easy access to diaper, feet, or ankles from bottom OR chest & midsection from top for Kangaroo Care
• Slits at chest area and abdomen for central lines, vital sign checks, leads, drains and medical devices
• Stretchy fabric encourages flexion, range of motion
• Allows hip mobility
• May prevent accidental extubation
Hospital Care: Machine wash/dry per OSHA standards
Fiber: 95% Cotton 5% Spandex
Use weight appropriate size
Discard when garment has visible signs of overuse such as holes, tears or zipper issues
*Micro Preemie/Preemie/Newborn/ Infant Sizes
** Sold in packages of 10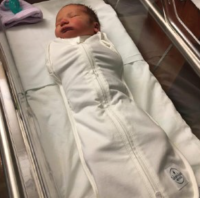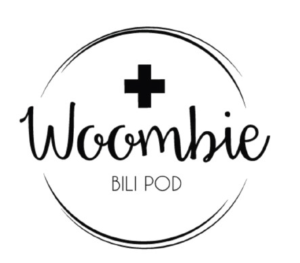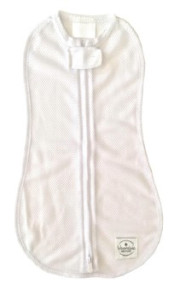 Woombie Bili Pod
Until now, most "bili" babies have been left un-swaddled due to their need for light.
The Woombie Bili Pod allows neonates and newborns to be swaddled 360 degrees with an SGS tested mesh, allowing 94% luminosity to reach skin.
• Double zipper for easy diaper changes or skin-to-skin to promote bonding
• Easy to use swaddle supports Family Centered care Initiative
• 94+% of light flows through mesh fabric
• Swaddle shape and ergonomics encourage range of motion and flexion
• Available in Preemie, or Newborn size in WHITE
• AIDS in thermoregulation for babies that cannot thermoregulate
Hospital Care: Machine wash/dry per OSHA standards
Fiber: 100% Polyester
Use weight appropriate size
Discard when garment has visible signs of overuse such as holes, tears or zipper issues
**Micro Preemie / Preemie / Newborn Sizes Available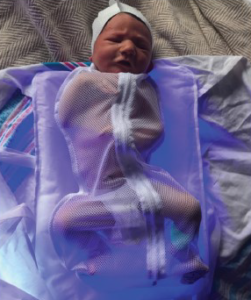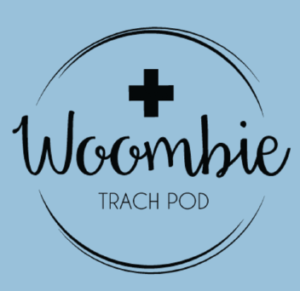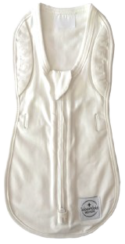 Woombie Trach Pod
• 360 degree swaddle sack
• Arms free option
• Patented double zipper
• Deep v-neck for tracheotomies, vents, cardiac care, post-operative needs, easy access to port-a-cath or broviac
Hospital Care: Machine wash/dry per OSHA standards
Fiber: 95% Cotton 5% Spandex
Use weight appropriate size
Discard when garment has visible signs of overuse such as holes, tears or zipper issues
** Available in Preemie & Newborn Sizes—Sold in packs of 10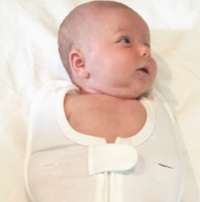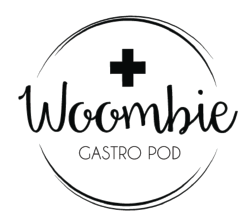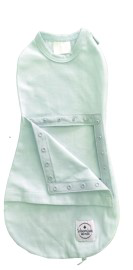 Woombie Gastro Pod
• 360 degree swaddle
• Arms free option for older babies
• Side entrance double zipper for easy diaper changes or medical procedures
• Midsection opens for easy access to g-button, colostomy bags, post-operative care, other gastrointestinal or umbilical needs
Hospital Care: Machine wash/dry per OSHA standards
Fiber: 95% Cotton 5% Spandex
Use weight appropriate size
Discard when garment has visible signs of overuse such as holes, tears or zipper issues
** Available in Preemie & Newborn Sizes- sold in packs of 10